Car Washes
Other Products
Touchless Automatics
The Most Durable Touch-Free Automatic On The Market TODAY...The Water Wizard 2.0 With Built-In Scrubbing Action!!!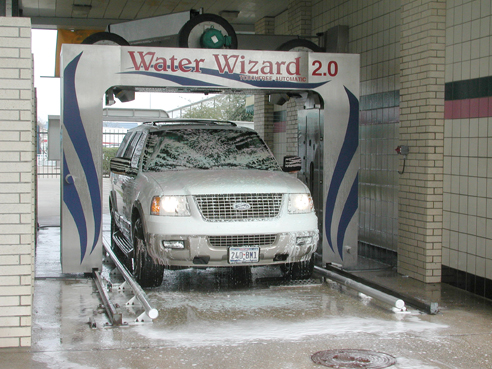 Standard Features Include:
Undercarriage Wash
On-Board Rocker Blasters
Independent Pre-Soak System
Cat 3535 Pumping Unit
Automatic Chemical Mixing System
All Stainless Steel Frame
Please Wait & Enter Now Sign
Web Enabled Operator Interface
On-Board Scrolling Message Sign
Electrical Control Center
Clearance Framework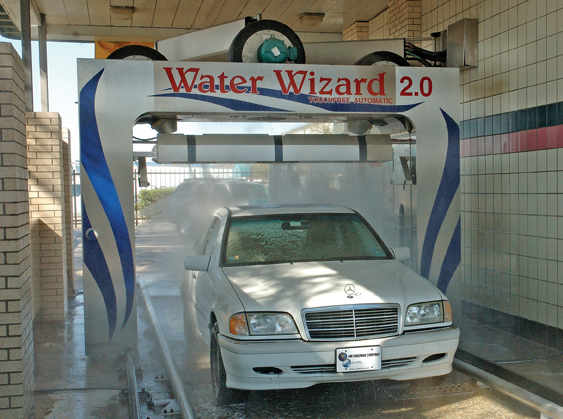 Machine Enhancements:
Triple Shine
Contouring Of Height
Air Assisted Tire Cleaner
Auto Paging
Two-Step Pre-Soak
Freeze Prevention
Door Controls
Auto Page With Faults
On-Board Dryer
Free-Standing Dryer
Auto Cashier with Credit Card
Water Softener
Spot-Free Rinse
Garage Doors
Water Heaters
Custom Graphics
View Water Wizard 2.0 Video Click "Play" Arrow
Magic Wand E-Series Touch Free Automatic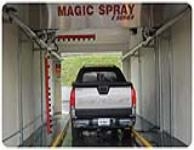 Magic Wand introduces the Magic Spray E Series. The E Series is reminiscent of the Size-O-Matic, which was the first overhead sizing automatic in the car wash industry that would effectively wash every size vehicle. The E Series combines the original form and function of the Size-O-Matic with the current technology of the Magic Wand E-Series. It also features the "Magic Wand" three directional breakaway wand system that will move away from of go around any objects it comes in contact with.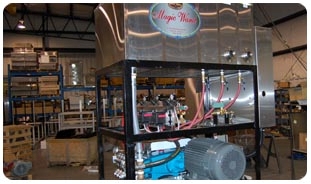 System Features:
All aluminum frame with wall mount and optional floor supports
30' aluminum travel track with removable stainless steel pipe
Wall mount with optional floor supports
Travel track re-circulating heat system
Underneath spray with rocker panel blasters and mercury activated switch
Mercury activated in place switch
Yellow powder coated aluminum guide rails
On board sign package