Car Washes
Other Products
Garage Doors & Air Powered Openers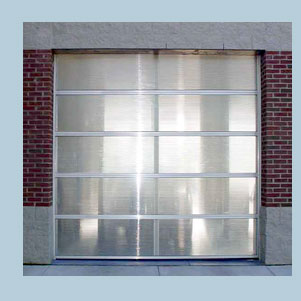 Air powered operators for easy & smooth opening & closing. Plastic rollers never need changing. "BEST DOORS ON THE MARKET"
Door Sizes From 8' Wide To 12' Wide
Door Sizes Up To 15' Tall
Available With Clear Panels
All Stainless Steel Hardware Available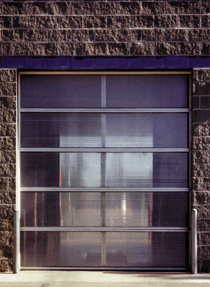 Benefits of HarshGuard Car Wash Doors:
Wind load rated door
A drive-through won't damage the door
No rust due to stainless steel, PVC & Aluminum Components
More throughput due to speed of door
Save on heat loss during cold months
Minimize in bay noise
Control Traffic Flow
Withstands caustic and corrosive chemicals
Withstands moisture build-up
Slanted roof allows water to run off
HarshGuard Door Motor Features:
All components are water/dust tight
Speed 18" per second
Non-corroding and non-oxidating finish
Photo optic safety edge
Integrated open/close set up control
Auxiliary open/close logic points
Manual Override built in
Integrated drive electronics - requires no separate wall mounted control panel
Motor mounts directly to drive shaft - no wall mount required
Built-in auto-close timer
1000 cycles per day
110 volt operation
Built-in limit switches control up/down position
Copyright © Car Wash Consultants, Inc.