Car Washes
Other Products
Soft Cloth Mitters - Electric Or Hydraulic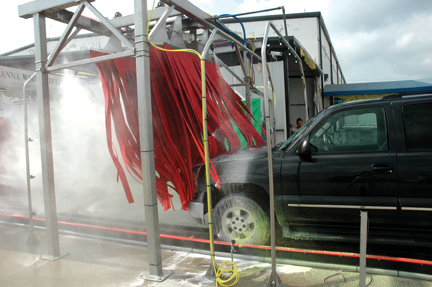 Designed to clean the top and horizontal surfaces of any vehicle.
The front to back cleaning motion gently cleans the vehicles without incident to roof racks, roof lights or antennas.
The four basket design holds 192 cloth curtain strips and conforms to any vehicle shape including the front and back of vehicles.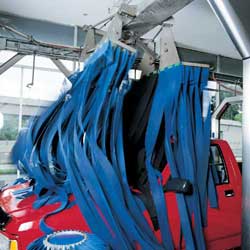 The finishing touch soft cloth mitter features mitter baskets that hold 160 cloth mitter strips.
The baskets move diagonal opposite creating a figure 8 curtain motion.
This unique motion cleans the top and hard to reach areas.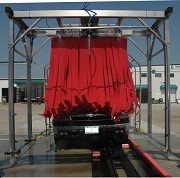 Diagonal touch mitter has one rack of 40 soft cloth mitter strips.
Copyright © Car Wash Consultants, Inc.