Car Washes
Other Products
Motor Control Centers & Wash Controllers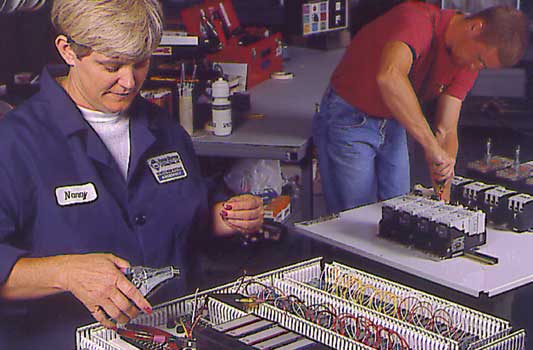 16 function controllers up to 64 function controllers
The Hanna Series One controller is a unique product to the car wash industry that truly provides the operator with the best of both worlds.
The Series One controller provides a true two way link between the PLC and a desktop PC. This provides the familiarity of the Windows interface for all programming and troubleshooting, as well as access to your controller and all of its functionality from any computer anywhere in the world.
The controller includes override switches, 15 amp isolation relays, PLC, and fusing. PC includes a Dell PC with monitor, report printer, and cable to link PC to controller enclosure. Optional upgrade to 6" Color Touch Screen in a stainless steel enclosure, mounted at the entrance of the tunnel for easy access to the attendant.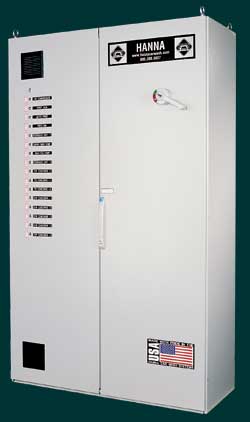 Motor control center features:
UL/cUL Listed Panels
Thru-Door Disconnects
Industrial Enclosurers
Control Power Kill Switch To Stop All Wash Functions
Electrical Schematic On Door Panel
Stagger Start For Multi-Motor Air Dryers
Copyright © Car Wash Consultants, Inc.