Car Washes
Other Products
High Pressure Wheel Washer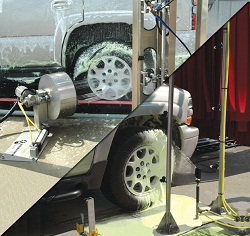 High pressure wheel washer creates impingement and maximizes dwell time through the use of a rotating manifold that pivots to follow both the front & rear wheels.
Multiple zero degree nozzles deliver a concentrated blast of water onto the wheel surface.
Simple to add to new or existing car washes.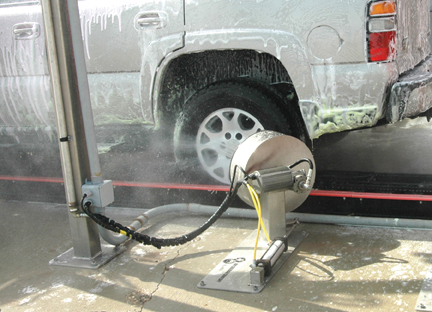 Copyright © Car Wash Consultants, Inc.